About Us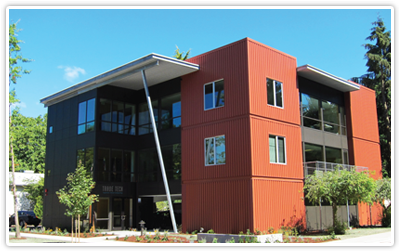 TRADE TECH, based in Issaquah, WA with offices located around the globe, specializes in creating software solutions for the international logistics industry. Trade Tech's logistics and technology experts have created world-class applications linking sales, operations and accounting processes into a single environment. These applications are proven to help streamline freight forwarders' and shippers' supply chains, cut total transportation costs, manage exceptions, deliver visibility, and provide higher levels of customer service to help you compete in today's complex logistics environment. Trade Tech also offers a full-service data entry option to support software deployment so that your company can focus on what matters most to you and your customers: expediting your cargo and supporting your customers. The cominbation of software and service is what distinguishes Trade Tech from other software providers. Trade Tech's Internet-based supply chain and transportation solutions are the most innovative applications in today's marketplace. We license and deliver our applications via the Internet, creating a seamless process by which you and your clients can access our transportation and supply management tools anywhere in the world.

Bryn Heimbeck
CEO and Co-Founder
Contact Information
Bryn Heimbeck is co-founder and president of Trade Tech. He began his career working for OOCL in Chicago, then took on several leadership positions for the company in Hong Kong. He later moved to Seattle to join a forwarding company and began focusing on the logistics side of the business. Bryn was an early believer that logistics processes could be radically improved through software and automation. Upon witnessing the significant changes sweeping the manufacturing process with the introduction of the Quality Assurance Process, Bryn became eager to apply this new thinking to the logistics services business where customer satisfaction was exceedingly low.
Bryn and Kevin teamed up in 1992 where Kevin's "can-do" spirit and capacity to write software combined with Bryn's business knowledge and strong design skills. Together, they created a core of applications for the international logistics industry based on the concepts of Quality Assurance. The two teamed again in 1995 when Bryn joined Fritz Companies to direct product development for their Transpacific NVOCC Service. Their combination of technology and innovative carrier strategy led to a doubling of cargo volumes in three years.
Trade Tech was founded in 1997 in Seattle. Today it has 11 offices in 7 countries and serves +400 customers worldwide. Bryn and Kevin's vision of a Cloud-based integrated logistics application has earned Trade Tech a leadership position in the industry, creating today's most innovative and easy to use logistics software solutions.
Bryn developed a passion for learning and international adventure at a young age being the son of a teacher and college professor whose careers afforded them the opportunity to travel abroad. Bryn has lived in Europe and Asia and has traveled extensively for both business and pleasure. He currently resides near Seattle. Bryn is an avid sailor, skier, and outdoor sports enthusiast - enjoying them most when alongside his three sons.
---

Kevin Clark
Vice President and Co-Founder
Contact Information
Kevin is a co-founder and vice president of system development at Trade Tech. Kevin was deeply involved designing software applications in the 80's for light industry, especially engraving. His focus was on efficiency, quality control, and productivity improvement in low cost manufacturing. Bryn and Kevin began teaming up in 1992 when the two of them began experimenting with service automation for the forwarding business.
Both Bryn and Kevin wanted to see the industry move out of a documentation orientation and into a process flow environment where operations people were guided and assisted through the process of providing logistics management with process controls, on-demand expertise, and customer tailored directives.
Kevin was fascinated early on with the advent of the commercial Internet in 1995. He began developing alternative screen applications that could leverage HTML to capture or render information via the Internet from a single computer. His focus on a single computer serving users globally was at the core of the company's cloud based concept.
Kevin is an avid eclectic music lover and foodie. You will often find him musing through the alternative music sections of Seattle's record stores or frequenting the off the beaten track restaurants around Seattle's Capital Hill or Bell Town districts with his wife Deborah.

Tom Lloyd
Vice President - Customer Relations & Data Services
Contact Information
Tom Lloyd serves as the Vice President of Customer Relations & Data Services for Trade Tech. His career in the global ocean transportation industry spans thirty years. He has served as Vice President, Marketing and Sales at Global Maritime Transportation Services, President of Libra USA, and Vice President of International Pricing for Crowley American Transport Lines. Prior to that time, he held a variety of executive-level sales and management positions at United States Lines, Inc.

Lloyd's knowledge of the ocean carrier industry, intermodal transportation, and industry pricing is enhanced by extensive experience with systems integration and design of transportation software applications. He possesses high-tech logistics and ocean regulatory expertise, having played an executive role in an internet-based transportation company. In addition to his many years in various international trades, Lloyd has traveled extensively, both domestically and abroad, and was an industry expert on the Committee to Review the Shipping Act of 1984 in Washington, D.C.

An alumnus of Bucknell University (B.A. Economics), Lloyd resides in Rhode Island, where he is active in shoreline economic and environmental issues and serves as President of the board of The Nopes Island Conservation Association and as Moderator of the Shelter Harbor Fire District in Westerly, R.I.
---
Ken Ortloff
Director of Sales, Atlanta
Contact Information
Ken Ortloff has 20+ years of dynamic global experience, ranging from business ownership to global logistics experience including steamship lines, global and domestic 3PLs as well as industry leading technology providers.

Ken believes that Trade Tech's unmatched domain experience and rich technology development will continue to enable Trade Tech to be a pioneer in the Cloud & SaaS space. The integrated software modules are uniquely positioned to offer clients a solution to streamline processes and maximize efficiencies. With Trade Tech's aggressive roadmap, clients will continue to gain & strengthen tactical and strategic advantages over competitors all while realizing a robust ROI.
---
Sharon Chandler
Director of Implementation
Contact Information
Sharon Chandler began her career in international trade working for the Department of Treasury/U.S. Customs. After gaining first-hand knowledge of U.S. trade security and regulations, she began working for Fritz Companies in their import customs brokerage department and later joined Clearfreight, an NVO/Freight Forwarder/Customs Broker, as their Seattle Branch Manager and licensed Customs Broker. During her 10 years at Clearfreight, Sharon worked on all facets of customer service, ocean and air freight, supply chain management, customs and other governmental agency regulatory compliance. Sharon joined Trade Tech in 2005 as Customer Service Manager and Contract Team Manager. She currently serves as the Director of Implementation.
Sharon shares Trade Tech's vision of providing user-friendly software applications for freight forwarders which enable them to increase their profit margins while lightening their workload. She believes that an operating system which is easily accessible and allows a seamless flow of information though all aspects of the logistical, accounting, and security aspects of business is an essential part of a logistics provider's success.
---

Danny Chow
Regional Manager, Hong Kong & South China
Contact Information
Danny Chow attained experience and knowledge of the transportation industry as part of a business development team on Trans Siberian railway cargo and break bulk cargo transportation in China.

Danny recognizes that internet communication has become part of daily life, and applications of various businesses are delivered via the web. Trade Tech's integrated logistics system is on the cutting edge of this trend. In the near future, He envisions the trend toward cloud computing will continue to play an increasingly important role in the transportation industry.
---
---
---
---
---
---
---
---